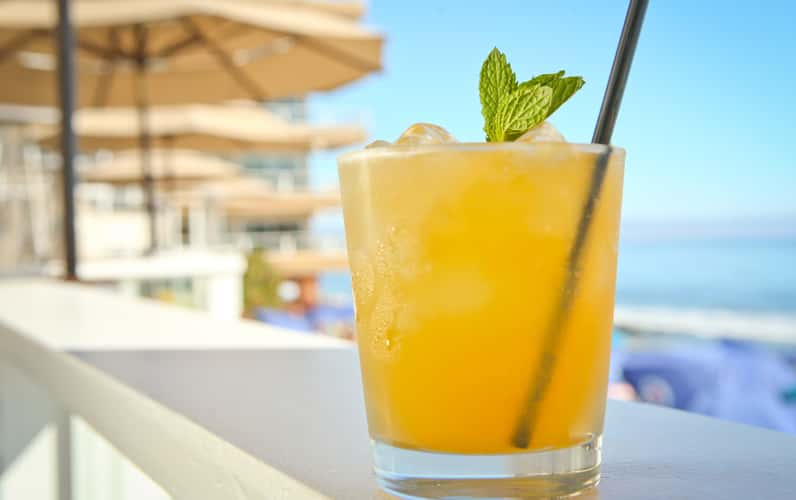 Private Events
BEACHSIDE PARTY VENUES WITH VAST OCEAN VIEWS
WORK, PLAY, OR JUST GET AWAY IN LAGUNA BEACH
THE DECK
The Deck's refreshed space, culinary delights, and wine options – paired with an approachable team of fresh personalities – create the perfect setting for any oceanside gathering, beach party, or special event. The contemporary and stylish yet casual ambiance captivates local residents and visitors alike. You can't get any closer to the beach than at The Deck.
THE VILLA AT THE DECK
We invite you to try The Deck's welcoming interior space inside The Villa, just above The Deck. It is the perfect setting for a birthday celebration, family gathering, corporate meetings, or industry soirees. 30 Guest maximum for sit down event. Choose from Deck Restaurant or Driftwood Kitchen Menu
Rental Fee is $700, Guaranteed Food & Beverage Minimum is $1,500++
Villa Rental Fee is subject to 7.75% sales taxes / Food & Beverage items subject to 18% gratuity fee and 6% administrative fee and 7.75% sales tax
50% Deposit due at signing sales agreement
THE BUNGALOWS
AT THE PACIFIC EDGE HOTEL
Adjacent to The Deck, The Bungalows at the Pacific Edge Hotel offer the ultimate day at the beach. The Bungalows provide a fully catered day at the beach for your small and large groups for private and corporate occasions. Along with stunning interior décor, each Bungalow includes a comfortable living room that overlooks the ocean, a VIP Bungalow Server, a private bathroom with a shower, a bar area, valet parking, catered food and beverages from The Deck, and a private oceanfront deck area. Rent one Bungalow for up to fifteen guests, or reserve all five Bungalows for an oceanfront event.
For more information on any private events, please fill out the form below or contact Chris Rivituso 949-281-5703 / crivituso@pacificedgehotel.com